Regulatory Update: Updated Income Tax Allowances in Indonesia Extend Incentives to New Business Lines
By Winnindo Business Consult
Editor: Mourme Taruna Halim and Samuel Glickstein
In April of 2015, the Indonesian government released a revised regulation on income tax allowances titled Government Regulation (PP) No. 18 / 2015 on Income Tax Allowance for Investment in Certain Business Fields and/or Regions. The regulation updates and revises the previously applied Regulation No. 52 / 2011 on income tax allowances and has been in effect since May of 2015.

 RELATED: Tax Advisory Services from Dezan Shira & Associates
Eligibility for incentives
Broadly speaking, the measures introduced set out to increase investment by providing a tax allowance for corporate taxpayers. To qualify, investors must have been shown to establish new investments or expand their businesses in Indonesia. Allowances under the regulation will now extend to the following sectors:
Food and beverages
Petrochemicals (such as crude palm oil and crude palm oil kernel processing)
Textiles
Coal mining and natural oil processing
General Mining Operations
Renewal energy power plants
Pharmaceutical (modern and traditional) industry
Agriculture
Marine and fishing industry
Livestock
Forestry
Tourism
Regulation No.18/2015 also includes certain maritime sectors , such as the shipyard and seaport industry, which consists of shipping manufacturing, shipping equipment, shipping supplies and spare parts, and cargo loading and handling services.
Allowances offered
For those working within all sectors mentioned above, tax allowance will be available in the form of:
A taxable income deduction for six years from the commencement of operations within the country.
Accelerated depreciation and amortization
Eligibility for a preferential tax rate of ten percent for dividends paid to foreign taxpayers, or a lower rate if there is a tax treaty between Indonesia and the taxpayer's country
Permission for fiscal losses of up to five years to be deducted over a maximum of ten years

 RELATED: Indonesian RO's – Easy Steps for Successful Establishment
Implications for investment
Issuance of updated tax allowances comes as part of Indonesia's ongoing commitment to fostering a business friendly environment for foreign investors. Updates show a particular faith that industries targeted will be an important component of accelerating investment, increasing economic growth, and ultimately helping to achieve the government's long term objective of equitable development.
New market entrants within these industries should make sure to understand allowances offered and to identify those benefits that stand to bolster their operations. For more information on foreign investment and its relation to individual income tax deductions, Please contact our Indonesian tax specialists at indonesia@dezshira.com

About Us
Asia Briefing Ltd. is a subsidiary of Dezan Shira & Associates. Dezan Shira is a specialist foreign direct investment practice, providing corporate establishment, business advisory, tax advisory and compliance, accounting, payroll, due diligence and financial review services to multinationals investing in Indonesia, China, Hong Kong, India, Vietnam, Singapore and the rest of ASEAN. For further information, please email indonesia@dezshira.com or visit www.dezshira.com. Stay up to date with the latest business and investment trends in Asia by subscribing to our complimentary update service featuring news, commentary and regulatory insight.
 ‍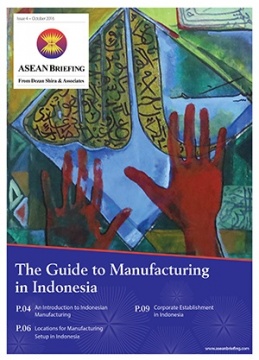 The Guide to Manufacturing in Indonesia
Choosing if, where, and how to establish foreign manufacturing operations in Indonesia can be a significant challenge. While the archipelago's vast diversity may initially seem daunting, a number of options are available which will allow entry and operations to be conducted in a seamless manner.In this issue of ASEAN Briefing, we discuss the growing importance of Indonesia as a hub for manufacturing within Southeast Asia, and provide guidance on how to select and establish operations within the country.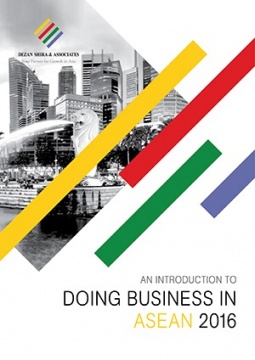 An Introduction to Doing Business in ASEAN 2016
An Introduction to Doing Business in ASEAN 2016 introduces the fundamentals of investing in the 10-nation ASEAN bloc, concentrating on economics, trade, corporate establishment and taxation.We also include the latest development news in our "Important Updates" section for each country, with the intent to provide an executive assessment of the varying component parts of ASEAN, assessing each member state and providing the most up-to-date economic and demographic data on each.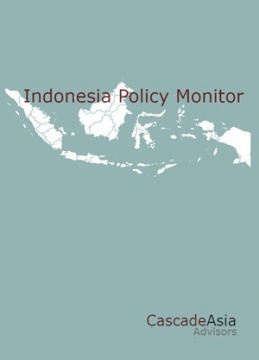 Indonesia Policy Monitor: October 2016
Indonesia presents a host of challenges that can impede the ability of foreign business players from operating at full stride. Among these challenges, the multiple and often overlapping layers of policy making and regulations makes for a complicated operating environment. Cascade Asia developed the Indonesia Policy Monitor as a complementary service to help foreign companies monitor newly passed and pending legislation and regulations.