Indonesia Relaxes Loan-To-Value Ratio to Spur Credit Growth

Bank Indonesia, the country's central bank recently announced a relaxation of the loan-to-value (LTV) and financing-to-value (FTV) ratios in the real estate sector. The move, which will come into effect from August 1, 2018, will reduce the down payment obligations of property buyers. The move is also expected to prompt home buyers to purchase real estate by availing the House Ownership Credit (Kredit Pemilikan Rumah – KPR) scheme. It is also aimed at providing more flexibility to banks and financial institutions to disburse loans through the mortgage program.

RELATED: Accounting Services from Dezan Shira & Associates
In 2017, loan disbursement under the KPR scheme reached Rupiah 392.91 trillion (US$28 million), an 11.1 percent growth from the previous year. In the first three months of 2018, KPR disbursals registered an 11.4 percent year-on-year growth, with the gross Non-Performing Loan (NPR) rate standing 2.6 percent. The relaxation of the LTV is also seen as essential to sustain positive KPR growth in the face of BI's recent moves to increase its key interest rate twice in less than a month.
Industry insiders have welcomed BI's move to relax the LTV and FTV ratios, with many admitting that it will boost sales in the country's property market. Others have commented that an increase in property transactions will spur overall economic growth for the country. BI's new governor, Perry Warjiyo has stated that the central bank would still adopt prudent principles in loan distribution and put in place sound banking risk management measures.

RELATED: Indonesia's Investment Outlook for 2018
The new measures are expected to encourage more financial institutions to enter the property financing market. However, as per BI regulations, only those banks with a NPL ratio of less than 5 percent towards total outstanding credit to disburse loans under KPR. In addition, banks should have a NPL ratio of less than 5 percent in their real estate financing segment.
Related Reading: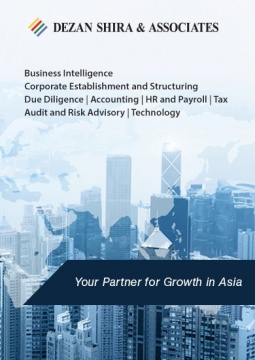 Dezan Shira & Associates´ brochure offers a comprehensive overview of the services provided by the firm. With its team of lawyers, tax experts, auditors and consultants, it is Dezan Shira´s mission to guide investors through Asia´s complex regulatory environment and assist with all aspects of establishing, maintaining and growing business operations in the region.