Indonesia Targets Maritime In OBOR Investment Push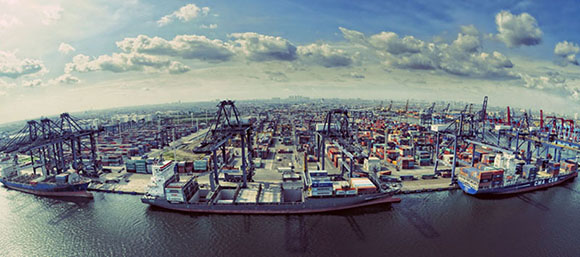 The Indonesian Government has developed a deliberately "limited" portfolio of projects for Chinese businesses to invest in as part of the OBOR maritime routes. Indonesian Investment Coordinating Board (BKPM) chairman Thomas Lembong has confirmed that Indonesia would only offer infrastructure projects in a limited number of regions as the government had found that a lack of focus could make Chinese investors hesitant.
Lembong stated that Indonesia would focus on maritime projects encompassing transportation, telecommunications, tourism, industrial estates, energy and power. "We have a vision that during the summit, we will propose integrated projects worth tens of billions of US dollars. However, the government must first pick out two or three priority regions," he said on Wednesday.
While Indonesia has been a member of the OBOR program since its establishment in 2013, it has so far only reaped USD5 billion to USD6 billion in infrastructure investment from the initiative. The figure is much smaller compared to its peers; Pakistan has received $62 billion, while Malaysia has received $32 billion. Indonesian President Joko "Jokowi" Widodo attended last weeks Belt Road Forum, while Indonesian Chamber of Commerce and Industry Deputy Chair, Shinta Widjaja Kamdani said Indonesia to be more proactive as USD359 billion of investment is needed under the 2015-2019 midterm development plan (RPJMN), with state-owned firms only able to fund 63 percent.
"We have toll roads, sea ports, airports and power plant projects that are in line with the OBOR programme. The government must find a way to offer these projects with enticing investment schemes." she said. "There should be a clear road map on how we want to join. Indonesia needs to offer a conscientious concession for mutual benefits," she added.
China has become the largest investor and trade partner in Indonesia, and has loaned USD3 billion to Indonesia banks – Mandiri, BNI and BRI among them. These loans have been made but under certain conditions – the money must filter down to Indonesia's State-Owned Companies, to better fit with Chinese participating SOE's, and 30% of the loans be denominated in RMB to better underpin the internationalisation of the currency. This is likely to result in Chinese Build, Operate and Transfer (BOT) projects appearing in Indonesia, with projects designed, executed and build using Chinese technologies, materials and labour.
Asia Briefing Ltd. is a subsidiary of Dezan Shira & Associates. Dezan Shira is a specialist foreign direct investment practice, providing corporate establishment, business advisory, tax advisory and compliance, accounting, payroll, due diligence and financial review services to multinationals investing in Indonesia, China, Hong Kong, India, Vietnam, Singapore and the rest of ASEAN.
For further information, please email indonesia@dezshira.com or visit www.dezshira.com. Stay up to date with the latest business and investment trends in Asia by subscribing to our complimentary update service featuring news, commentary and regulatory insight.
Related Reading: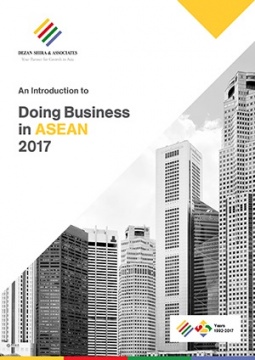 Doing Business in ASEAN introduces the fundamentals of investing in the 10-nation ASEAN bloc, concentrating on economics, trade, corporate establishment and taxation. We also include the latest development news in our "Important Updates" section for each country, with the intent to provide an executive assessment of the varying component parts of ASEAN, assessing each member state and providing the most up-to-date economic and demographic data on each. Additional research and commentary on ASEAN's relationships with China, India and Australia is also provided.
---
This unique and currently only available study into the proposed Silk Road Economic Belt examines the institutional, financial and infrastructure projects that are currently underway and in the planning stage across the entire region. Covering over 60 countries, this book explores the regional reforms, potential problems, opportunities and longer term impact that the Silk Road will have upon Asia, Africa, the Middle East, Europe and the United States.