An Introduction to Foreign Investment in Indonesia – New Issue of Indonesia Briefing Magazine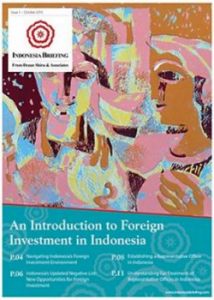 The inaugural issue of Indonesia Briefing magazine, titled "An Introduction to Foreign Investment in Indonesia", is out now and available to subscribers as a complimentary download in the Asia Briefing Publication Store.
Contents
Navigating Indonesia's Foreign Investment Environment
Indonesia's Updated Negative List: New Opportunities for Foreign Investment
Establishing a Representative Office in Indonesia
Understanding Tax Treatment of Representative Offices in Indonesia
The slowdown and repositioning of China's economy has changed the game for many foreign businesses operating in Emerging Asia. Faced with rising costs, these businesses have looked south to ASEAN countries that offer lower cost jurisdictions to take on the more labor-intensive aspects of foreign investors' production and supply needs to complement their China operations – a strategy dubbed the "China Plus One" model. While many investors will find fertile ground in emerging tiger economies like Vietnam, Indonesia stands out in the region for its competitive wages, large labor pool, and burgeoning domestic market. With a population exceeding 250 million, the country is poised to become an immensely lucrative market as it develops further and the urban consumption class continues to grow.
Identifying this trend, our firm, in partnership with Winnindo Business Consult – a full service accountancy and foreign investment consultancy with offices in Jakarta and Tangerang – is proud to launch our new Indonesia Briefing magazine and website. As this issue will highlight, the country has made enormous strides in streamlining and liberalizing its business environment in order to capture larger inflows of foreign direct investment (FDI). However, as legal and regulatory hurdles to investment continue to exist, through our new Indonesia Briefing platform and blended service suite, we hope to create a straightforward roadmap for businesses to facilitate their investments in the country. After reading this magazine and other materials published by our firm and Winnindo Business Consult, we trust investors – both seasoned veterans of Asian markets as well as those new to the region – will understand the massive potential offered by Indonesia, an emerging powerhouse in ASEAN which cannot be ignored.

About Us
Asia Briefing Ltd. is a subsidiary of Dezan Shira & Associates. Dezan Shira is a specialist foreign direct investment practice, providing corporate establishment, business advisory, tax advisory and compliance, accounting, payroll, due diligence and financial review services to multinationals investing in Indonesia, China, Hong Kong, India, Vietnam, Singapore and the rest of ASEAN. For further information, please email indonesia@dezshira.com or visit www.dezshira.com. Stay up to date with the latest business and investment trends in Asia by subscribing to our complimentary update service featuring news, commentary and regulatory insight.
 ‍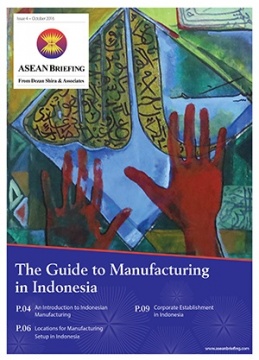 The Guide to Manufacturing in Indonesia
Choosing if, where, and how to establish foreign manufacturing operations in Indonesia can be a significant challenge. While the archipelago's vast diversity may initially seem daunting, a number of options are available which will allow entry and operations to be conducted in a seamless manner.In this issue of ASEAN Briefing, we discuss the growing importance of Indonesia as a hub for manufacturing within Southeast Asia, and provide guidance on how to select and establish operations within the country.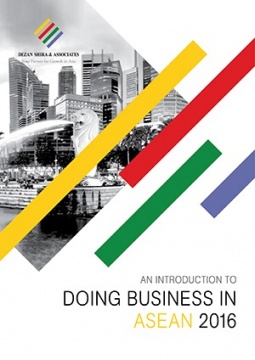 An Introduction to Doing Business in ASEAN 2016
An Introduction to Doing Business in ASEAN 2016 introduces the fundamentals of investing in the 10-nation ASEAN bloc, concentrating on economics, trade, corporate establishment and taxation.We also include the latest development news in our "Important Updates" section for each country, with the intent to provide an executive assessment of the varying component parts of ASEAN, assessing each member state and providing the most up-to-date economic and demographic data on each.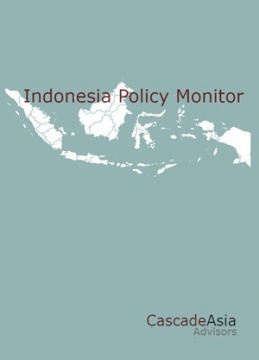 Indonesia Policy Monitor: October 2016
Indonesia presents a host of challenges that can impede the ability of foreign business players from operating at full stride. Among these challenges, the multiple and often overlapping layers of policy making and regulations makes for a complicated operating environment. Cascade Asia developed the Indonesia Policy Monitor as a complementary service to help foreign companies monitor newly passed and pending legislation and regulations.