L'Indonesia guarda al settore marittimo come fonte di ulteriori investimenti derivanti dal programma Obor
di Chris Devonshire-Ellis, traduzione a cura dell'Italian Desk di Dezan Shira & Associates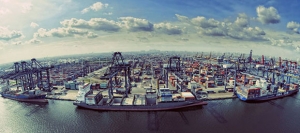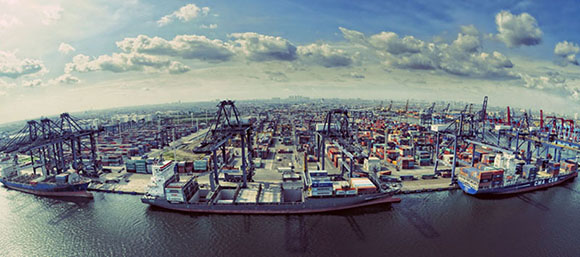 Le autorità indonesiane hanno sviluppato un portafoglio volutamente ristretto di progetti nei quali società cinesi possano investire all'interno delle rotte marine dell'iniziativa One Belt One Road (OBOR). Thomas Lembong, presidente del Consiglio Indonesiano per il Coordinamento degli Investimenti (Indonesian Investment Coordinating Board – BKPM) ha confermato che l'Indonesia approverà, solo in alcune regioni, un ristretto numero di progetti per le infrastrutture, dal momento che una mancanza di selettività potrebbe far esitare gli investitori cinesi.
Lembong ha dichiarato che l'Indonesia si concentrerà su progetti marittimi che abbraccino trasporti, telecomunicazioni, turismo, immobilare industriale ed energia. Ha poi aggiunto: "Abbiamo il presentimento che nel corso del Summit (Pechino, 14-16 maggio), proporremo progetti integrati del valore di dieci miliardi di dollari. Ciononostante, le autorità dovranno prima dare la priorità a due o tre regioni".
Sebbene l'Indonesia sia stata membro dell'iniziativa OBOR sin dalla sua nascita nel 2013, ha per ora ottenuto dall'iniziativa solo una cifra compresa tra i 5 e i 6 miliardi di dollari per progetti in infrastrutture. Il numero è ancora più ridotto se si considera ciò che hanno ottenuto le altre nazioni aderenti all'iniziativa; il Pakistan ha ricevuto USD 62 miliardi mentre la Malesia ne ha ottenuti 32.  Shinta Widjaja Kamdani, vice-presidente della Camera di Commercio Indonesiana, ha affermato che l'Indonesia dovrà manifestarsi più proattiva, dal momento che le valutazioni intermedie del piano di sviluppo 2015-2019 (RPJMN) indicano che occorono altri USD 359 miliardi e che le società controllate dallo Stato sono state in grado di versare solo il 63 per cento del capitale del piano.
"Abbiamo progetti per strade a pedaggio, porti marittimi, aeroporti e centrali energetiche che rispettano i requisiti dell'iniziativa OBOR" ha aggiunto. "Sarebbero opportune delle linee guida che indichino come intendiamo muoverci. L'Indonesia deve saper offrire oculate concessioni che portino a vantaggi reciproci" ha continuato.
La Cina è il maggiore investitore e partner di commercio in Indonesia e ha concesso un prestito da USD 3 miliardi alle banche indonesiane – tra le quali Mandiri, BNI, e BRI. Questi prestiti sono stati accordati non senza condizioni; infatti, i soldi dovranno pervenire alle società indonesiane controllate dallo Stato dimodoche' esse possano interagire meglio con le omologhe cinesi; il 30 per cento dei prestiti dovrà inoltre essere denominato in Yuan così da promuovere una migliore internazionalizzazione della valuta. È probabile che tutto ciò porti a soluzioni progettate, eseguite e costruite utilizzando tecnologie, materiali e manodopera cinese in Indonesia, i cosiddetti progetti BOT (build, operate and transfer).
Chi Siamo

Asia Briefing Ltd. è una controllata di Dezan Shira & Associates. Dezan Shira & Associates è una società di consulenza specializzata nell'assistenza agli investimenti diretti esteri per le società che intendono stabilire, mantenere e far crescere le loro operazioni in Asia. I nostri servizi includono consulenza legale e strategica all'investimento, costituzione e registrazioni societarie, tenuta contabile con redazione di bilanci periodici ed annuali, consulenza fiscale e finanziaria, due diligence, revisione contabile, gestione tesoreria, libri paga e personale, transfer pricing, consulenza IT, sistemi gestionali, deposito marchi e servizio visti. Per maggiori informazioni vi invitiamo a contattarci al seguente indirizzo: italiandesk@dezshira.com o a visitare il nostro sito: www.dezshira.com.

Per rimanere aggiornati sugli ultimi trend degli investimenti e del business in Asia, iscrivetevi alla nostra newsletter per ricevere notizie, commenti, guide e risorse multimediali.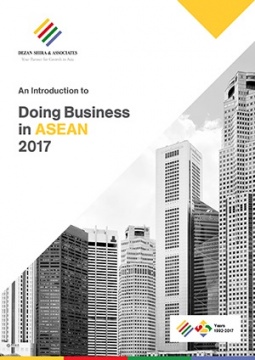 Doing Business in ASEAN introduces the fundamentals of investing in the 10-nation ASEAN bloc, concentrating on economics, trade, corporate establishment and taxation. We also include the latest development news in our "Important Updates" section for each country, with the intent to provide an executive assessment of the varying component parts of ASEAN, assessing each member state and providing the most up-to-date economic and demographic data on each. Additional research and commentary on ASEAN's relationships with China, India and Australia is also provided.
---
This unique and currently only available study into the proposed Silk Road Economic Belt examines the institutional, financial and infrastructure projects that are currently underway and in the planning stage across the entire region. Covering over 60 countries, this book explores the regional reforms, potential problems, opportunities and longer term impact that the Silk Road will have upon Asia, Africa, the Middle East, Europe and the United States.